---
Creating a new bot
How do I create a bot? Do not forget to set domain with /setdomain command.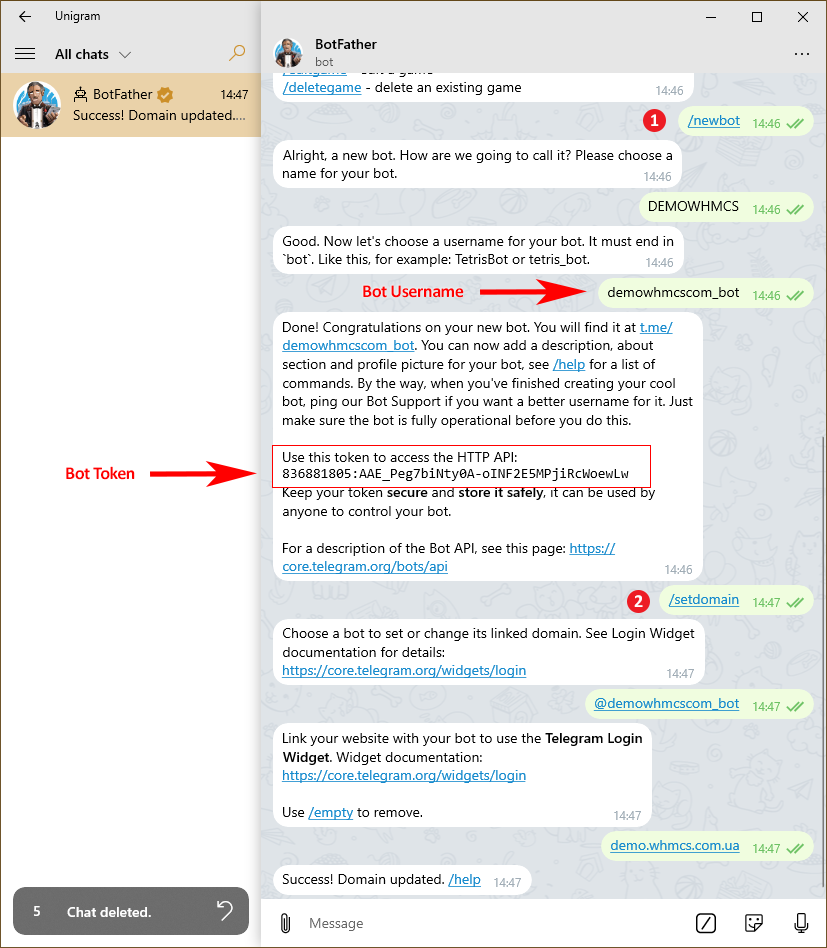 ---
Main Addon (Client Notifications)
Install and activate
Download and unpack telegram-addon.zip, upload content to the WHMCS folder.
Go to Setup > Addon Modules and activate Telegram Addon.

After activation check permissions and save settings.
Important!
Set
Encoded File Loading
to
Attempt to load all files
at
General Settings - Other
.

Go to Addons > Telegram Addon and fill the License Key field.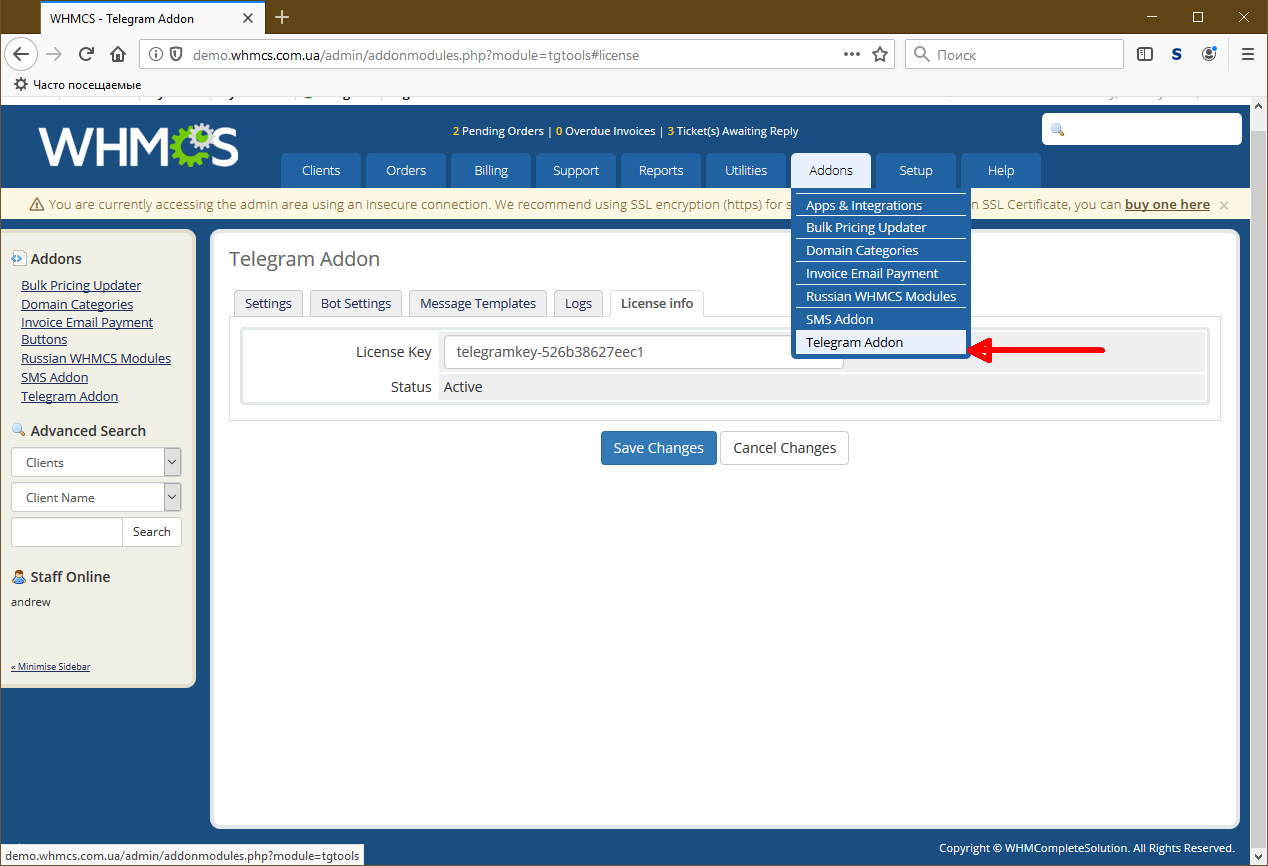 ---
Bot Settings
Fill Bot Username and Token in the Bot Settings tab.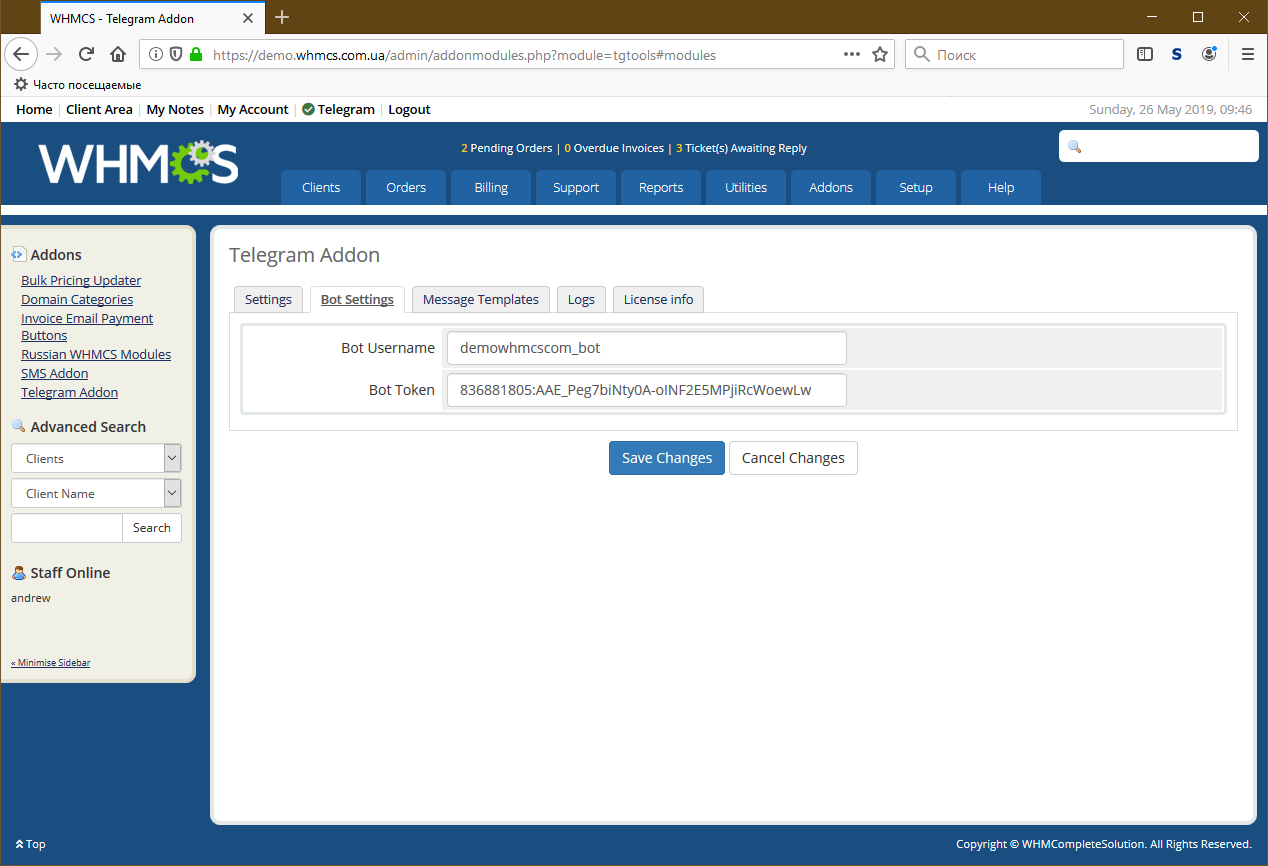 ---
Notifications
You can send different types of messages to the cleints.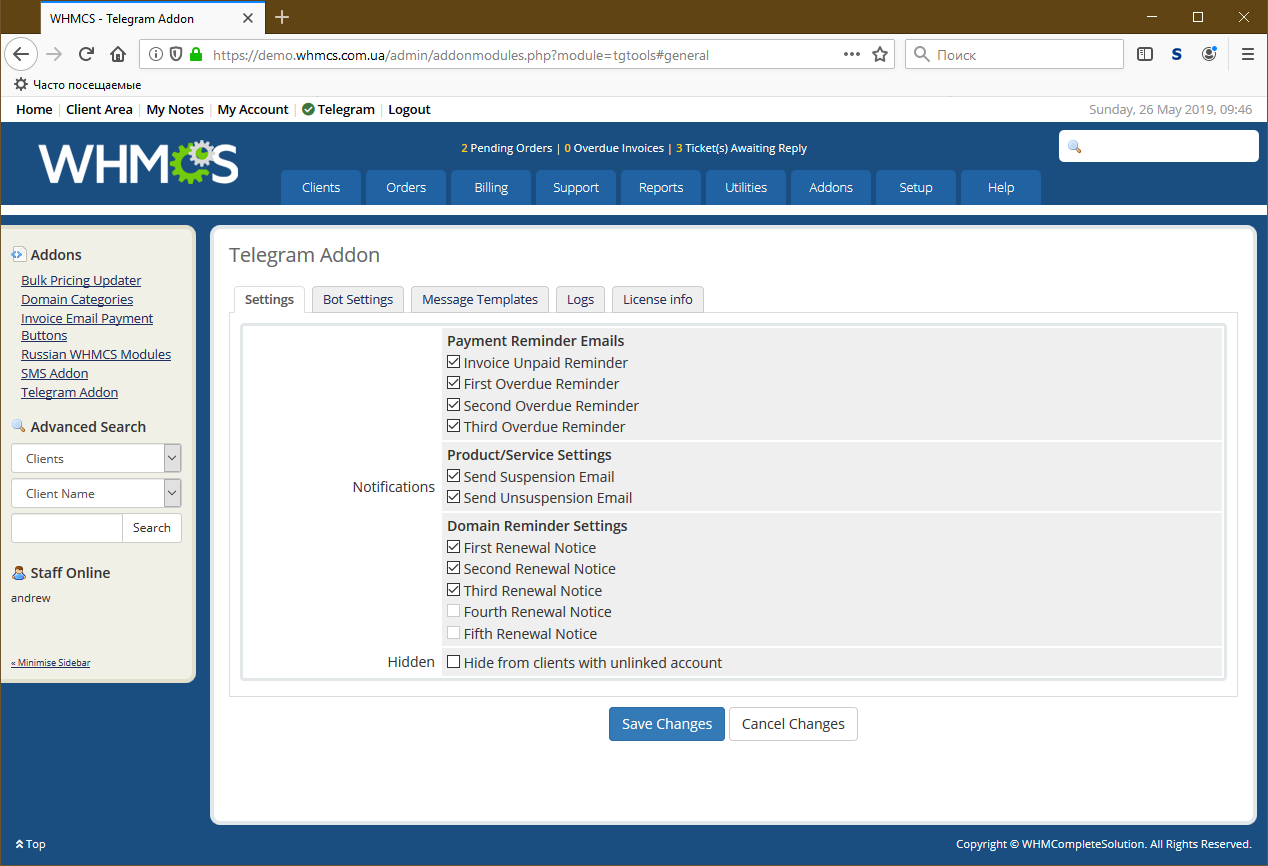 Client Area:
---
Message Templates
Click Edit to start editing the message. You can use Smarty variables and functions.
Also you can create custom admin templates. Several HTML tags supported
---
Admin Notifications
Administrators can link Telegram accounts and use it to receive notifications.

---
Module activation
Administrators can receive individual or group notifications.
Go to Setup > Notifications click "Configure" on Notification for Telegram Addon.
You can add up to 5 Chats/Groups. To find Chat/Group ID open Telegram Web and open group info: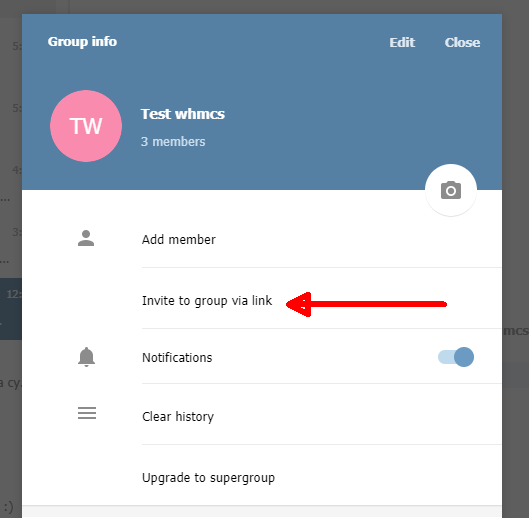 Right click on Invite to group via link and copy link. Link will be like https://web.telegram.org/#/im?p=g370024601. Numbers is group ID with '-' sign.
---
Creating rules
Click Create New Notification Rule for new rule: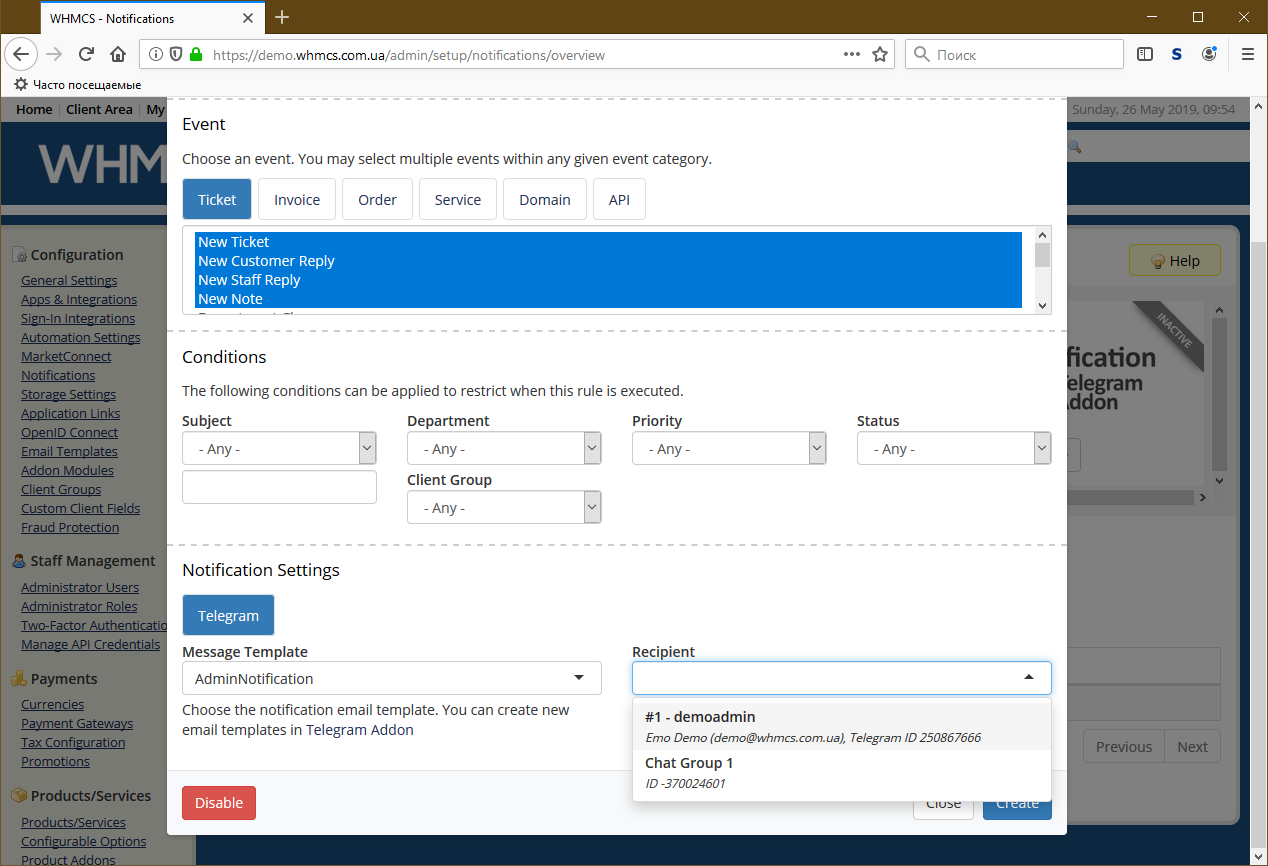 Select Message Template and Recipient.